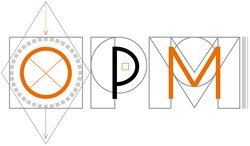 Oxford Performance Materials (OPM) announced that the creation of a new manufacturing facility in South Windsor, CT. The facility is in close proximity to OPM's current headquarters and manufacturing facility. This region of Connecticut, long known for its advanced subtractive manufacturing technologies, is now rapidly becoming a global leader in additive manufacturing.
"It has always been our intention to pivot from biomedical 3D printing to Mission Critical aerospace and industrial structures," said Scott DeFelice, President and CEO of OPM. "This new facility will bring together world class technologies and capabilities in order to service the exacting demands of our customers in the fast evolving 3D printing marketplace."
They also reported that the new OPM facility contains six additional laser sintering 3D printers including EOSINT P 800, which will be installed this fall and this will make OPM the only firm in the world with two EOSINT P 800 3D printers capable of printing high performance thermoplastics such as the firm's proprietary OXPEKK® (PEKK) polymer, they reported.
The firm will offer finite element analysis and design service to aid the customer in component optimization to take full advantage of 3D printing technologies,
This expansion is part of a $10 million investment plan over the next 3 years. The firm will use various funding sources to meet the investment goal. Initial funding will come from the firm and the Connecticut Department of Economic and Community Development (DECD). The DECD has offered financing assistance of $3.2 million for OPM's expansion program.
Source: PrWeb